About Silverstone Memory Care of Appleton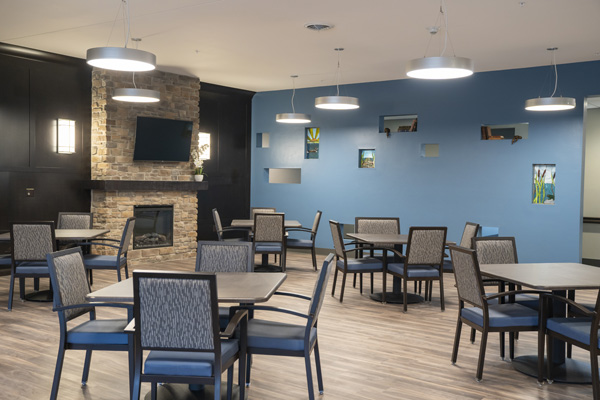 We are licensed by the State of Wisconsin Dept of Health Services, Division of Quality Assurance as a Community-Based Residential Facility (CBRF) "assisted living", specializing in caring for those with moderate to advanced Alzheimer's Disease and other dementias.

Our brand-new facility features 44 private resident rooms in two wings named Birdsong and Riverscape. Each wing is designed to evoke a sense of tranquility and connection to nature. This is an innate human sense that remains in each of us even when dementia becomes a reality.

Our leadership team has been together for over 14 years providing assisted living memory care in central Wisconsin. We look forward to bringing our expertise, advocacy for the elderly and passion for caregiving to our new venture in the Fox Valley.