Care & Amenities Designed For Individuals With Memory Loss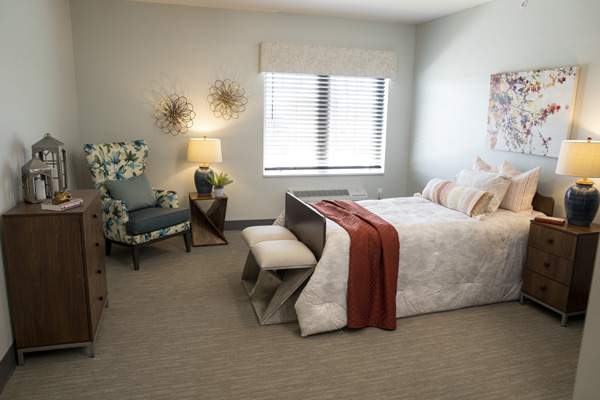 Top to bottom, inside and out, morning through night – We created an environment and a lifestyle dedicated to improving the quality of life for those living with dementia or cognitive changes.
Our welcoming Birdsong and Riverscape wings feature 44 private resident rooms. Each wing is designed to evoke a sense of calm tranquility, enhance a connection to nature, and eliminate overstimulation. This is an innate human sense that remains in each of us even when dementia becomes a reality.